Full Service for Brands & Agencies
We've got you covered!
Whether we work directly with our clients or collaborate with their agencies, we share the same mission: To help build the brand. From strategic planning and creative ideation, to analytics and data capture, to legal and admin, our expertise is all in-house to help streamline each phase of every project.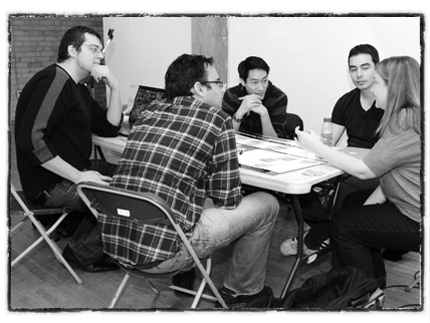 Strategy & Expertise
It all starts with a great idea. Through our years of experience we've learned what works and what doesn't. We work closely with each client to design a campaign strategy that is guaranteed to succeed.
Design & Creative
Our talented graphic designers work with you to build a visually compelling campaign that fits your brand and creates an innovative user experience. We work with you to get the look and feel of your contest just right and we won't stop until you're satisfied. Our creative team at Social Contests blends proven experience with fresh talent to deliver engaging campaigns that produce measurable results.
Custom Coding
Your campaign requires custom coding and we'll take care of it all. From HTML, CSS, Javavascript, and database development we've got you covered. Let our team of engineers take care of all the details and leave you with a beautiful end product that works great on desktop, mobile, and tablet devices.
Technology and Hosting
Our proprietary technology stack and high speed hosting infrastructure set us far above the competition. Your campaign will be ready to handle everything including mobile optimization, user acquisition, and viral sharing.
Advertising & Promotion
Leveraging the power of facebook advertising, email marketing, and other promotional channels we identify exactly how to ignite your campaign for maximum reach and campaign engagement. We advise our clients on best practices, assist with media buying, and help with all advertising creative needs.
Powerful Analytics
We don't just stop with a great looking campaign. Behind the scenes we're capturing tons of data to help measure results and optimize your campaign. Features include Data Capture, Fraud Prevention, Real-Time Reporting, Campaign Tracking, Geo-Targeting, and Winner Selection.
Client Services
Our client services team is here to help from beginning to end. Your dedicated account representative will continuously monitor your campaign and be available for any assistance needed along the way. We focus on building meaningful and lasting relationships with our clients that go above and beyond your expectations.